The Molecatchers is a high-energy ceilidh and barn dance band based in Bristol, available for weddings, parties or any celebration.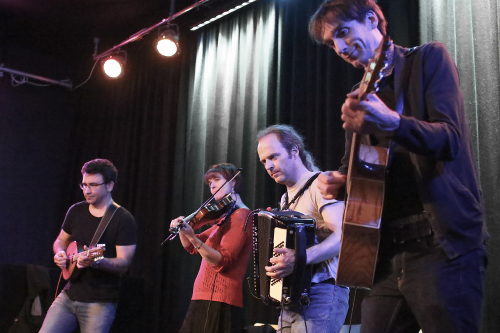 We have been playing lively dance music for enthusiastic crowds at weddings, parties, festivals and charity fund-raisers for a number of years. We bring our own PA and a caller to explain the dances.
Book us for your party now. Go on. Use the details on the Contact page and we'll be in touch.